Acupuncture Specialist Serving DFW, Frisco and Mesquite TX
Acupuncture is a traditional Chinese method that stimulates central nervous system which results in pain management, and promoting physical and emotional wellbeing. At OmniSpine Pain Management Clinics, we offer acupuncture to treat different health conditions. For more information, Contact us today or book an appointment online. We serve clients from Dallas TX, Frisco, TX, Mesquite TX, Plano TX, Garland TX, Irving TX, and surrounding areas.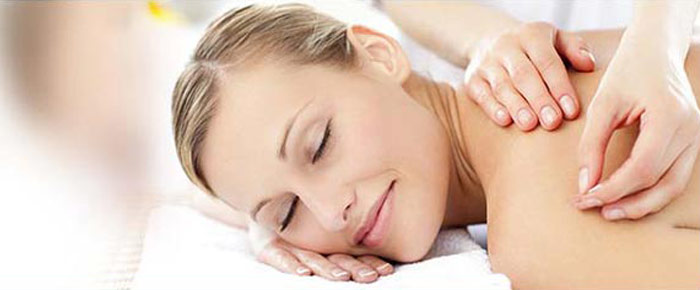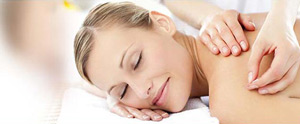 Table of Contents:
What is acupuncture?
How does acupuncture relieve pain?
When will I feel results from acupuncture?
What are the main benefits of acupuncture?
Acupuncture has been practiced for over 2,000 years, originating in China around 100 BC. Since then, it has continued to be a relevant therapeutic technique to this day, and many of its benefits for various conditions and illnesses have been confirmed by current medical research. With that in mind, if you are experiencing pain from an injury or illness or want to improve symptoms of anxiety, depression, or stress, acupuncture could be a great therapy for you. At OmniSpine Pain Management, our acupuncturists would be pleased to provide you with high-quality acupuncture treatment.
What is acupuncture?


Acupuncture is a therapy that involves the insertion of thin metallic needles into strategic points in the body to alleviate discomfort and pain due to various diseases, conditions, or injuries. The needles used in acupuncture are inserted ¼ inch to ½ inch into the skin, up to the point where a sensation of pressure or a slight ache occurs. However, acupuncture is less painful than receiving a vaccine or blood draw from a medical needle and typically only causes tingling or a dull ache.

Acupuncture has proven to be effective at improving the symptoms of a wide variety of conditions, including the following:

• Addiction
• Anxiety and depression
• Asthma
• Cancer pain
• Carpal tunnel syndrome
• Chemotherapy-induced nausea and vomiting
• Chronic pain
• Fibromyalgia
• Headaches, including migraines and tension headaches
• Insomnia
• Knee pain
• Labor and pregnancy pain
• Lower back pain
• Myofascial pain
• Neck pain
• Osteoarthritis
• Post-surgical dental pain
• Menstrual cramps
• Respiratory disorders, including allergic rhinitis
• Sports injuries
• Tennis elbow and other repetitive strain injuries (RSIs)

How does acupuncture relieve pain?


According to Traditional Chinese medicine, there are over 2,000 acupuncture points in the body that are connected to each other by pathways. Along these pathways flows a particular type of energy called Qi (pronounced "chee") that is responsible for the body's overall health. When this flow of energy is disrupted, illness and disease can result. Acupuncture is believed to improve and restore balance to the flow of Qi by stimulating each acupuncture point.

The traditional Chinese explanation of how acupuncture relieves pain is not far off from the explanation offered by western medicine. According to western medicine, acupuncture points stimulate the central nervous system (CNS), which in turn releases chemicals throughout the body. This release of chemicals is thought to activate the body's innate healing capacity and natural painkillers while also improving emotional and physical well-being.

When will I feel results from acupuncture?


After an acupuncture session, it is common to feel either relaxed or energized, but this is not necessarily the case with every patient. With that being said, most patients feel content and pleased after an acupuncture session.

In terms of pain relief, most individuals start to notice improvements after two to three acupuncture sessions. However, individuals with chronic pain conditions may require more sessions to experience effective relief.

What are the main benefits of acupuncture?


Acupuncture can provide numerous benefits to individuals dealing with various conditions and illnesses, as well as those who are looking for a way to relax and destress. With that in mind, some of the main benefits of acupuncture include the following:

• Can be safely and successfully combined with other treatments
• Can serve as an alternative to pain medication in some cases
• Enhances mental clarity
• Improves sleep
• Increases energy
• Lowers stress hormone levels
• Reduces pain in the joints, muscles, and nerves
• Relieves allergies
• Safe with virtually no side effects

For more information about acupuncture or an appointment with us at OmniSpine Pain Management, we would love to hear from you! Please call us or feel free to schedule an appointment right here on our website. You can find our clinics in Mesquite, and Frisco Texas. We serve patients from Mesquite TX, Frisco TX, Desoto TX, Dallas TX, Plano TX, Garland TX, Forney TX, Cedar Hill TX, and Denton TX.