Chiropractic Care Q&A
At OmniSpine Pain Management Clinics, we offer chiropractic care to alleviate a variety of physical ailments, including muscle strain, neck pain, chronic back pain, and more.

Dr. Andrew Morchower

is here to help you to treat all your physical problems. For more information, Contact us today or book an appointment online. Our clinics are located in

Frisco, TX

, and

Mesquite, TX

.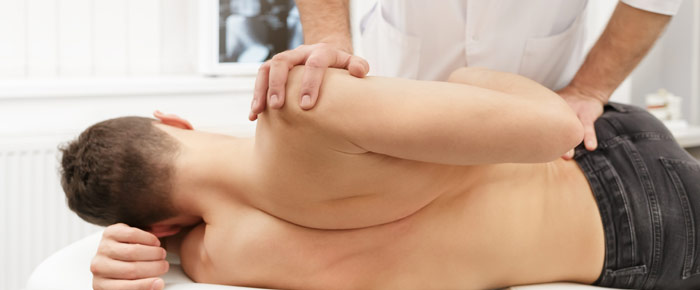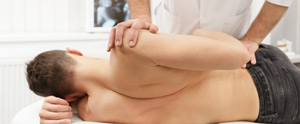 Table of Contents:
What does chiropractic care do?
How can chiropractic care help relieve pain?
Why is chiropractic care so important?
What are the health benefits of going to a chiropractor?
Chiropractic care is a safe and effective therapy for various conditions and injuries. Mostly involving adjustments to the spine, treatment sessions are quick and painless. If you think you could benefit from chiropractic care, our chiropractors at OmniSpine Pain Medicine would be pleased to provide this therapy to you!
What does Chiropractic Care do?


Chiropractic care involves spinal and joint manipulation or adjustment techniques to relieve pain in your body's musculoskeletal system. Your musculoskeletal system involves your bones, cartilage, joints, ligaments, muscles, nerves, and tendons. As such, chiropractic care can help with any of the following injuries or conditions:

• Back sprains or strains
• Bulging and herniated discs
• Cervicogenic headaches, migraines, and tension headaches
• Degenerative disc disease
• Frozen shoulder syndrome
• Golfer's elbow and tennis elbow
• Knee pain or knee osteoarthritis
• Leg length discrepancies
• Pinched nerve, also known as nerve entrapment
• Sciatica
• Scoliosis
• Shoulder sprains, such as rotator cuff or labral tears
• Spinal osteoarthritis (spondylosis)
• Tailbone pain (coccydynia)
• Tendonitis
• Whiplash, or a neck sprain

To help improve the symptoms of the above conditions, chiropractors use  the following techniques:

• Adjustments, involving the controlled use of force to gently realign joints and the spinal cord and increase functional mobility
• Exercises and stretches, to restore and maintain flexibility and range of motion
• Joint bracing or taping, for supporting sprained joints or strained muscles while they heal
• Soft tissue mobilization therapy, to relax and release muscle tension and relieve spasms

In some cases, a chiropractor may also refer you to an integrative medicine expert who can provide nutritional guidance for reducing inflammation or promoting weight loss.

How can Chiropractic Care help relieve Pain?


Chiropractic care helps relieve pain by focusing primarily on the spinal cord, which is a critical part of the central nervous system (CNS), along with the brain. As such, the spinal cord is instrumental in the overall communication networks in your body, functioning as the highway where messages are sent from the nerves to the brain and back. To that extent, the health of the spinal cord is essential for the proper functioning of the rest of the body.

Consequently, when the spinal cord is unhealthy or misaligned, your body experiences miscommunication and various types of pain. Chiropractors focus on correcting this issue by realigning the spine through chiropractic adjustments so that the areas of your body that are not functioning correctly can return to their proper function.

Why is chiropractic care so important?


Unlike traditional medicine, chiropractic care looks at the body as an interconnected whole, which means that when one part of the body is not functioning as it should, the rest of the body is affected. In this way, chiropractic care is a vital alternative when traditional medicine fails to help improve chronic pain or other conditions and disorders.

Furthermore, chiropractic care does more for your body than relieving pain—it also strengthens your body and provides prevention from musculoskeletal issues occurring in the future! Chiropractic care does so by ensuring proper alignment within the joints and spine and addressing the root causes of such musculoskeletal problems.

What are the health benefits of going to a chiropractor?


Making regular visits to a chiropractor, or even just going once, can provide numerous health benefits to you! Whether you want to relieve pain, improve your flexibility, or prevent injury, the following are some great benefits that going to a chiropractor can provide:

• Affordable
• Boosted mood and energy levels
• Enhanced athletic performance
• Fewer headaches
• Improved digestion
• Improved posture
• Pain relief
• Reduced need for pain medication

For more information about the benefits of chiropractic care or an appointment with us at OmniSpine Pain Management, please call us or schedule an appointment! OmniSpine Pain Management has clinics in Frisco, and Mesquite, Texas. We serve patients from Mesquite TX, Frisco TX, Desoto TX, Dallas TX, Plano TX, Garland TX, Forney TX, Cedar Hill TX, and Denton TX.