Tailbone Injections in Mesquite, TX and Frisco, TX
OmniSpine Pain Management Offers Tailbone Injections for Pelvic, Genital, Perineal, Vaginal and Anal Pain. For More Information 

Call

 or Visit One of Our 3 

Locations Near

 You in Mesquite TX and Frisco TX.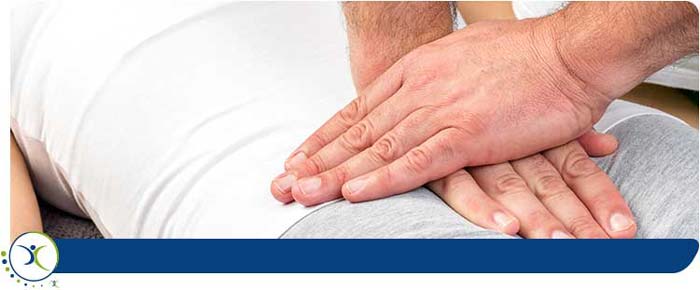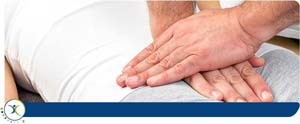 Table of Contents:
Who is a good candidate for ganglion of impar blocks?
Chronic pain in the seat or tailbone region of the spine can occur for a variety of reasons and when first line therapy fails to provide significant relief, a ganglion of impar block may be considered as the next step in therapy. The ganglion of impar is an area where nerve fibers from a variety of pelvic structures pass. Therefore, injecting numbing or anti-inflammatory medication into the ganglion can treat multiple areas of pain all at one time.
Who is a Good Candidate for Ganglion of Impar Blocks?


A ganglion of impar block is an in-office procedure that is use to treat visceral, pelvic, genital, perineal and anal pain. It is a type of sympathetic block that can be used for the treatment of pain that arises from the sympathetic network of nerves, pain secondary to malignancy, neuropathic pain, and pain experienced after surgery. Good candidates for a ganglion of Impar block frequently complain of a vague and/or diffuse pain in the "seat" region, which is burning in character and frequently accompanied by sensations of urgency with urination and/or bowel movement.

The ganglion of impar block was first performed in 1990 by Plancarte. It is now used widely for the various conditions, including:

• Perineal pain, with or without malignancy
• Rectal/Anal pain (proctitis)
• Post-surgical thrombosis of the perineum viens
• Proctalgia Fugax
• Proctitis from radiation
• Distal urethral pain
• Scrotal pain
• Burning and localized perineal pain associated with urgency
• Chronic prostatitis
• Endometriosis
• Vaginal prolapse
• Vulvodynia
• Complex Regional Pain Syndrome
• Failed Back Surgery Syndrome (FBSS)
• Coccygodynia
• Postherpetic neuralgia

The Procedure

A ganglion of impar block is a minimally invasive procedure that can be performed in a matter of minutes right the office. Ganglion blocks serve as diagnostic and therapeutic tools. As a diagnostic tool, they can confirm and diagnose whether not the ganglion of impar is the source of individual's pain. When a diagnostic block is positive, pain relief is almost immediate since the effects of the local anesthetic are often felt within a few minutes. However, the numbing medication will wear off in just a few hours and normal pain will return. Once the location of the pain is confirmed to be in the ganglion of impar, a therapeutic injection can be made to provide longer lasting pain relief.

The procedure is usually performed under local anesthetic although IV sedation can be made available if additional comfort is needed. The total time of the procedure usually just takes about 10 minutes. It is performed with the individual lying face down on their stomach exposing the lower back/upper buttock region. The area to be injected will be cleaned in a sterile technique and draped to minimize the risk of infection. A small amount of local anesthetic will then be used to numb the skin and underlying tissue at the intended point of the procedure. Once the skin and the underlying tissue are adequately numb, under the aid of fluoroscopy, a thin needle is guided to the ganglion. Once the needle reaches its anticipated locations, a small amount of contrast dye is injected to verify the correct position of the needle.

Outcomes

Most individuals experience anywhere between 50-100% pain relief from these ganglion impar blocks. However, the benefits of a ganglion impar block can be temporary for some people and the amount and duration of pain relief varies from person to person. Some may have pain relief for weeks where others feel the benefits for years. Fortunately, the procedure is a low-risk, non-surgical treatment that if successful the first time may be repeated if pain should recur.

*Individual Result May Vary*