Chronic Pain Management Specialist Serving Serving DFW, Frisco and Mesquite TX
Let

Dr. Andrew Morchower

help you with managing your chronic pain with our expert solutions specifically tailored to your needs. Some common types of chronic pains include back pain, headache, joint pain, and can be caused by many reasons. For more information, Contact us today or book an appointment online. Our clinics are located in

Frisco, TX

, and

Mesquite, TX

.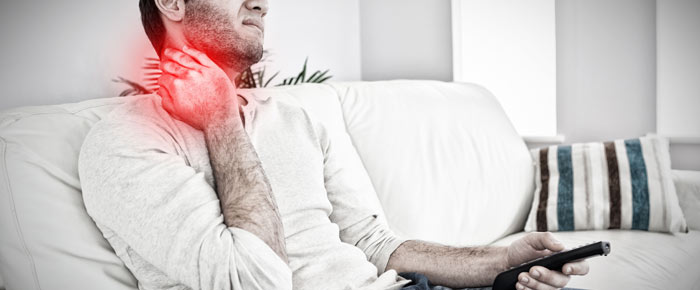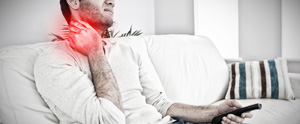 Table of Contents:
What medications do you use to treat pain?
Do you offer non-pharmaceutical treatments?
Why should I seek pain management services? I can manage my pain on my own.
Your body is unique, which means your pain symptoms are, too. At OmniSpine Pain Management, we strive to offer a wide range of pain management treatment services, so we can develop a treatment plan that works for your lifestyle and pain management needs. You deserve to find an experienced doctor who understands the unique hurdles of treating acute and chronic pain symptoms and conditions, so you can find an effective treatment plan that will help you live a healthier and more fulfilling life.
What medications do you use to treat pain?


At OmniSpine Pain Management, we understand that some pain conditions require medication in order to manage their pain symptoms. Our goal is to help our patients find a medication plan that is sustainable and useful, while being carefully managed to avoid complications. We use a wide range of different types of medications to ensure our patients always receive the best possible results for their condition. Our patients have used nonsteroidal anti-inflammatory drugs, opioids, pain ointments, creams, and patches, muscles relaxers, medications that target irritated nerves such as Lyrica, and even anti-depressants like Cymbalta to great effect. By integrating medication therapy as part of a comprehensive treatment plan, we believe that we can improve the chances of reducing both acute and chronic pain symptoms quickly and in the long-term.

Do you offer non-pharmaceutical treatments?


Of course, minimally invasive therapeutic procedures that do not rely on medication are also an important part of what we do at OmniSpine Pain Management. Our goal is to provide personalized care for every patient and to listen to their concerns. If you are interested in avoiding reliance on prescription medication, one or more of our non-pharmaceutical treatment options may be able to offer you the relief you seek without them. In addition to cutting-edge neurostimulation techniques, we offer acupuncture services, physical therapy, stabilization bracing, and among other techniques. We know that the human body is incredibly powerful and capable of healing itself. Many of our non-medication-based treatments strive to support the body's natural reparative processes to heal it from within and reduce inflammation and pain.

Why should I seek pain management services?  I can manage my pain on my own.


Think about each time you have struggled to make it through the work day or have rearranged social plans to accommodate your discomfort. Wouldn't life be better if you didn't have to worry about your pain symptoms getting in the way of your life?  Dr. Andrew H. Morchower is a board-certified physician specializing in physical medicine and rehabilitation. With years of experience treating all types of acute and chronic pain in patients, he has the depth of understanding you need to access truly transformative pain reduction. Of course, there are always things you can do in your life to reduce your pain on your own, but having the support and insight of a dedicated pain management specialist will increase not only your chances of finding relief, but the efficacy of the treatment techniques implemented. At OmniSpine Pain Management, our entire staff is dedicated to helping our patients overcome even the worst pain symptoms, so they can enjoy their favorite activities with friends and family now and in the future.

If you live in the Mesquite, and Frisco TX areas and are struggling with acute or chronic pain, contact OmniSpine Pain Management today to schedule a personalized consultation and take the first step toward a life free from the confines of your pain symptoms. For more information, Contact us today or book an appointment online. We serve patients from Dallas TX, Frisco TX, Mesquite TX, Plano TX, Garland TX, Forney TX, Cedar Hill TX, and Denton TX.