Geniculate Nerve Block Treatment for Knee Arthritis in Frisco, and Mesquite TX
At OmniSpine Pain Management,

Dr. Andrew Morchower

offers geniculate nerve block, it is a non-surgical treatment option for chronic knee pain caused by arthritis and various other conditions. For more information,

Contact us

today or

book an appointment

online. Our clinics are located at two convenient locations in

Frisco, TX

, and

Mesquite, TX

.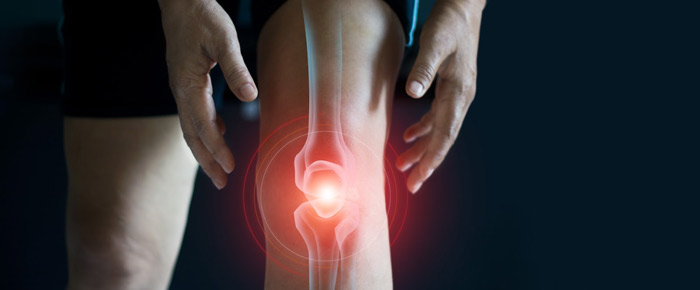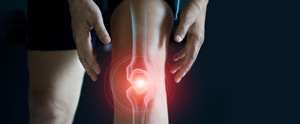 Table of Contents:
Who are good candidates for genicular nerve blocks?
Benefits of genicular nerve blocks
For those who suffer from osteoarthritis of the knees and desire to avoid surgery or have already had knee surgery that failed to relieve the pain, a new and innovative treatment for arthritis of the knees is now available at OmniSpine and Pain Management. Genicular neurotomy is a brand new non-surgical treatment option for chronic knee pain caused by arthritis and various other conditions.
This highly advanced procedure works by selectively applying a sophisticated type of radio wave to the nerves surrounding the knee (also known as the genicular nerves). The radio wave ablates or destroy the nerves thereby blocking the pain signals being sent to the brain. Genicular neurotomy does not use steroids. Actually, no medication of any kind is injected into the knee and the entire procedure is performed outside the knee capsule making it ideal for use before or even after knee surgery if necessary. Pain relief from genicular nerve blocks typically last from 6 to 12 months, some cases for years. Immediately following the procedure some pain may be experienced but is typically brief.
Who are Good Candidates for Genicular Nerve Blocks?


Good candidates for genicular nerve blocks include individuals who:

• Have chronic knee pain from osteoarthritis or some other disease that is causing the deterioration and destruction of the knee joint.
• Need additional pain relief before or after a total or partial knee replacement.
• Have multiple serious medical conditions that make them unfit for a major surgery such as knee replacement
• Want to avoid a knee replacement for work or other reasons
• Are waiting to have knee replacement and require additional pain relief in the interim

Despite the general success of surgical knee replacements, radiofrequency neurotomy of the genicular nerves is a safe, effective alternative to joint replacement in the treatment for pain.

Benefits of Genicular Nerve Blocks


• Minimally invasive, nonsurgical treatment option to relieve pain when other more conventional therapies have failed.
• Inexpensive and covered by most insurances
• In-office procedure
• Requires only local anesthetic unlike general or regional anesthesia required for surgery
• Minimal risk of infection
• No need for blood thinners unlike the 4 weeks of blood thinners (anticoagulation) required after knee replacement
• Minimal, if any, recovery period
• May return to work and normal activities within a few days if not the same day
Little to no postoperative pain

For individuals who have severe knee joint deterioration and knee replacement is the only option, genicular nerve neurotomy can offer a number of benefits after surgery. When performed preoperatively, postoperative pain is significantly decreased without the need for high doses of narcotics and individuals are often able to begin physical therapy earlier. This allows for quicker recovery and strengthening in general. Decreased post-surgical pain is linked to decreased morbidity (illness) during recovery as well. For more information, Contact us today or book an appointment online. We serve patients from Dallas TX, Frisco TX, Mesquite TX, Plano TX, Garland TX, Irving TX, and surrounding areas. 

*Individual Result May Vary*