Discogram (Discography) Specialist Serving DFW, Frisco and Mesquite TX
A discography is a diagnostic procedure that helps in evaluating and assessing intervertebral discs in the spine. It is primarily performed to determine if a specific disc is the source of a patient's back or neck. OmniSpine Pain Management Provides Discography for Back Pain Diagnosis. For more information,

Contact us

today or

book an appointment

online. Our clinics are located in

Frisco, TX

, and

Mesquite, TX

.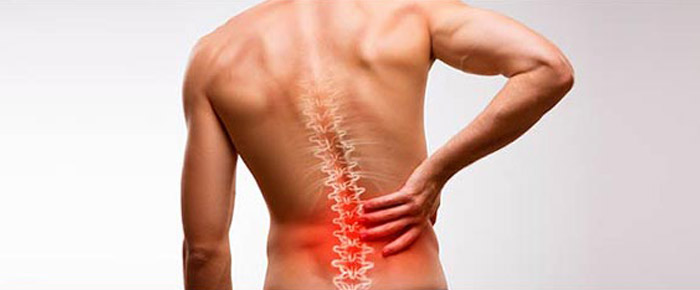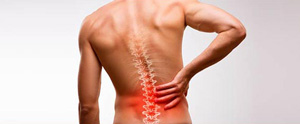 Table of Contents:
Overview

A discogram or discography is a type of interventional diagnostic (not treatment) tool used by Dr. Morchower in appropriate cases to help determine whether or not a specific intervertebral disc may be the source of back pain. Between the vertebra of our spines are intervertebral discs, sponge-like cushions, that act like a shock absorber for the spine and provide flexibility. When outside pressure or normal wear and tear of the body causes discs to bulge or rupture, they can press on surrounding nerves and cause significant pain and/or weakness. If the intervertebral discs are suspected as a source of pain, a discogram is often used for confirmation.
When is Discography Used?


Discography is commonly used to help diagnose the cause of back pain when disorders of the disc are suspected. Discograms are also used to guide the treatment of pain and other symptoms associated with diseased or injured discs. Occasionally, discography is done prior to surgery in order to help identify discs that need to be surgically treated or removed. Common conditions in which discography is typically used include:

• Disc Herniation – In between the vertebrae in our spine, there are gel-like discs that absorb the shock and pressures our spine encounters on a daily basis. If you receive too much impact, like in a fall, car accident, lifting heavy or other major injury, it may cause the disc to slip out, or herniate, out of place. When it protrudes out, it can hit the nerves that run alongside the spine, which can cause pain in the back, neck or extremities.
• Degenerative Disc Disease (DDD) – DDD is a common condition that comes with age. Again, degenerative disc disease is a natural process of aging. With this process, the disc loses its elasticity and hydration which can cause the disc space to narrow and the disc to tear. This can also be a significant factor in low back and neck pain.

The Procedure

• Discography is performed in the clinic or outpatient setting typically in 45 minutes to an hour A hospital stay is not required.
• A light sedation may be used to make you comfortable during the procedure , but you will be taken out of sedation after needles are finished being placed in order to give the physician feedback on your pain levels during the testing phase.
• The area that will be treated will be cleaned, sterilized and covered with a surgical drape. A local anesthetic will be injected superficially to numb the skin and surrounding tissues.
• Once the numbing medicine has taken effect, the physician will insert a needle through the skin into the center of the disc being examined and guided by real-time x-ray images (fluoroscopy).
• When the needle is properly inside the disc, a contrast material is injected to increase pressure inside the disc. You will give feedback to the doctor during this portion of the procedure.
• The process may be repeated if multiple discs are being tested.
• Following the injections, an x-ray or CT scan may be performed to further analyze the disc(s) injected with dye. If the contrast material spreads outside a disc, it may indicate that there are cracks in the outer ring of the disc. The entire procedure is performed with needles, so no sutures are required.

The Results

It is not uncommon to have some pain at the injection site for several hours after going home. An ice pack applied to the area on and off for 20 minutes at a time will help relieve any pain and swelling. Pain medications may be prescribed by your doctor. Contact your physician or seek immediate care if pain is severe or associated with fever. For more information, Contact us today or book an appointment online. We serve patients from Dallas TX, Frisco TX, Mesquite TX, Plano TX, Garland TX, Forney TX, Cedar Hill TX, and Denton TX.

*Individual Result May Vary*