Stellate Ganglion Block Treatment Specialist Serving DFW, Frisco and Mesquite TX
OmniSpine Pain Management offers stellate ganglion block procedures to treat (CRPS) Complex regional pain syndrome of the arms and hands (Also known as RSD & causalgia). Visit Dr. Andrew H. Morchower, M.D., M.P.H for proper treatment and diagnosis. For more information, 

contact us

 or book an appointment online. We have convenient locations to serve you in Frisco, TX and Mesquite, TX.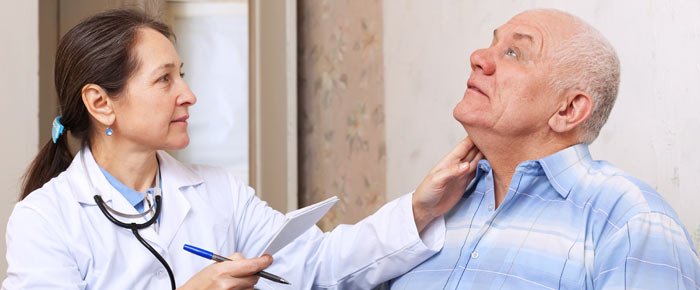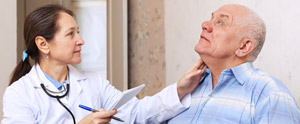 Table of Contents:
Overview
Who are good candidates for stellate ganglion blocks?
The procedure
The results
Overview


A collection of nerves located in the neck region, called the stellate ganglion, is involved in the sympathetic nervous system that serves the face and arms. It is located on both sides of the voice box or larynx. Occasionally, nerves in this area can be sensitized by external factors, causing a significant amount of pain or other various symptoms. By injecting numbing medication into the stellate ganglion of the neck, pain in the arm along with other symptoms can be alleviated.

Who are Good Candidates for Stellate Ganglion Blocks?


Stellate ganglion block procedures are used primarily for the treatment of Complex Regional Pain Syndrome of the arms and hands (aka. RSD, Causalgia, CRPS). These individuals typically suffer from pain with light touch to the affected area, come-and-go swelling and redness of the painful area, decreased movement or Range of motion in the affected area.

The Procedure


• Stellate ganglion blocks are performed on an outpatient basis. It takes approximately 15 minutes to perform. Sedation may be an option if needed.
• The procedure is done with the patient lying on their back.
• The area that will soon be treated is cleaned with antiseptic soap and draped in a sterile fashion.
• Once the proper location is identified under xray. Then Dr. Morchower uses needle guidance with fluoroscopy (xray) to place the needle next to the stellate ganglion. Then numbing medicine and/or steroid is delivered to the stellate ganglion via injection.

The Results


It can take approximately 10-20 minutes for the medication to start taking effect. Some common, but temporary, side effects include tenderness or a bruised feeling around the injection site. Drooping and/or redness of one eye may occur, as well as hoarseness. These symptoms are temporary and typically do not last more than a few hours. Full benefit from the stellate ganglion block may not be achieved right away. If the symptoms do not resolve at all, this can indicate that the problem is not sympathetic in nature and so the procedure important as a diagnostic tool. If the procedure is successful in relieving symptoms, repeat injections spaced out about every few weeks may be recommended to provide a long-lasting benefit.

If sedation is used, driving is not permitted for the rest of the day. Most are able to resume normal diet and activities the following day. Individual instructions may differ from person to person, so be sure to discuss aftercare with Dr. Morchower.

If you think you are a good candidate for Stellate Ganglion Blocks, contact OmniSpine Pain Management to speak to our specialist Dr. Andrew Morchower for diagnosis, and treatment. Visit us at a location near you in Mesquite, and Frisco, TX. We serve patients from Mesquite TX, Frisco TX, Desoto TX, Dallas TX, Plano TX, Garland TX, Forney TX, Cedar Hill TX, and Denton TX.

*Individual Result May Vary*