Pain Management Clinic Q&A
At OmniSpine pain management clinic,

Dr. Andrew Morchower

specializes in non-surgical pain management approach such as botox for neck pain & regenerative medicine. We provide pain management treatments for chronic to acute pain if you are suffering from herniated disc, neck, joint, spine, knee, back pain. Get effective pain relief today. Our clinics are located in

Frisco, TX

, and

Mesquite, TX

. For more information,

Contact us

today or

book an appointment

online.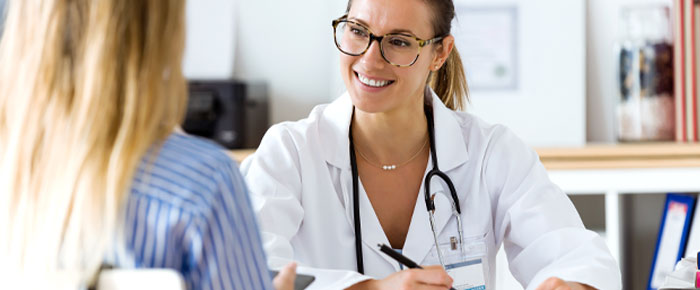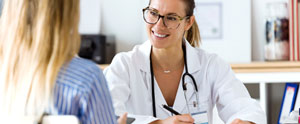 Table of Contents:
What is a pain management clinic?
How is chronic pain defined? What makes it different from acute pain?
What types of treatments are effective for chronic pain?
At OmniSpine Pain Management, we are dedicated to providing our patients with the care and support they need to live their lives free from pain every day. We understand the toll that chronic pain can take on your daily life. Not only does chronic pain rob you of your favorite physical activities, making it difficult to complete daily tasks, run errands, or enjoy your preferred past times, but it can take a toll on your mental and emotional well-being or keep you out of work. If live in Mesquite, TX and Frisco TX, the experienced pain specialists at our pain management clinic can help you by providing precise diagnosis and effective therapeutic treatments that will help you improve your quality of life.
What is a pain management clinic?


At OmniSpine Pain Management, we believe in a whole-body approach to treatment. We understand the many diverse causes of pain and know that your treatment protocol should be uniquely tailored to suit your needs. At a pain management clinic, you will enjoy the benefits of a team-based therapeutic approach. At a pain clinic, you will receive the highest quality of care possible because your case can be addressed by specialists in a variety of disciplines. This ensures you receive the treatment that is right for you, not your doctor. While your family physician may be able to provide you with some information regarding your treatment options for pain, a pain clinic allows you to access proven solutions and cutting-edge therapies in order to reduce your pain and allow you to live a full and happy life.

How is chronic pain defined? What makes it different from acute pain?


For pain management specialists, chronic pain is pain that persists for a minimum of 12 weeks, though many patients will experience it for much longer before they seek effective treatment. Chronic pain can result from many different medical conditions or injuries, making it a broad term that can be applied to a wide range of people. Acute pain may last as little as a few moments and is generally the result of a single traumatic event or injury. Patients with chronic pain will notice the long-term effects of daily discomfort, and often develop psychological symptoms as a result of their struggle.

What types of treatments are effective for chronic pain?


The most effective treatment for your condition will depend entirely on the specifics of your body and the underlying cause(s) of your pain. At OmniSpine Pain Management, we understand that your case is not like anyone else's, and that you deserve the personalized attention your condition demands. We offer tailored treatment solutions that are can precisely target the source of your pain. We want you to feel comfortable and confident in your treatment plan, so we strive to offer a comprehensive range of potential therapeutic options that will allow you and your doctor to devise a strategy that will work for your lifestyle while effectively improving your pain condition symptoms.

If you are looking for an experienced pain management clinic in the Mesquite, TX and Frisco TX, contact OmniSpine Pain Management. We offer comprehensive assessment, management, and support for patients struggling with a wide range of chronic pain conditions. We believe everyone has the right to a life free from the debilitating effects of chronic pain. Our clinics are located in Frisco TX, and Mesquite TX. For more information, Contact us today or book an appointment online. We serve patients from Dallas TX, Frisco TX, Mesquite TX, Plano TX, Garland TX, Forney TX, Cedar Hill TX, and Denton TX.