Epidural Steroid Injection for Spondylolysis Q&A
If you are noticing pain from your spondylolysis, contact OmniSpine Pain Management today.

Dr. Andrew Morchower

will offer you the treatment options you need to feel pain relief sooner. For more information,

Contact us

today or

book an appointment

online. Our clinics are located in

Frisco, TX

, and

Mesquite, TX

.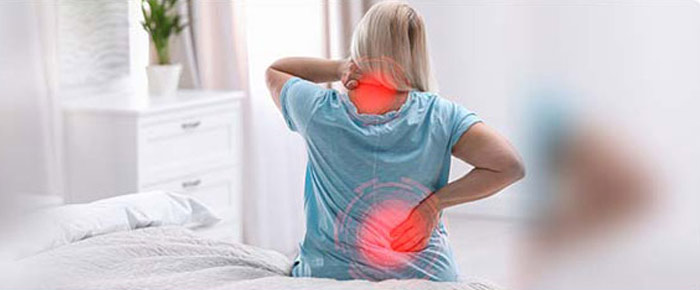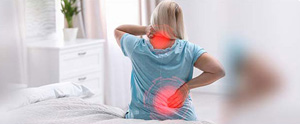 Table of Contents:
What is spondylolysis?
Can the epidural steroid injection help my spondylolysis?
How long does it take for epidural steroid injections to take effect?
How long does epidural steroid injections last?
Where can i get epidural steroid injection for spondylolysis?
What is Spondylolysis?


Spondylolysis is a problem in the spine that causes a small crack, or fracture between two vertebrae. Vertebrae are the bones located in your spine. Spondylolysis can cause back pain, but its easily treatable with epidural steroid injections. Treatments like epidural steroid injections and physical therapy together are most successful when started early on.

Spondylolysis is found often after repeated injuries to the back during sports. Spondylolysis is very common in kids and teens, especially those who participate in sports like gymnastics or football. Overstretching or even overextending the spine can lead to small cracks appearing in the vertebrae.

Can the Epidural Steroid Injection help my Spondylolysis?


During a consultation and diagnosis of your spondylolysis, if the area of the spine where spondylolysis is found does not pose a threat to life, or result in severe chronic pain, the symptoms one may be dealing with can be managed through alternative pain management strategies like an epidural steroid injection. These doses of steroid medications will be administered directly into the space between the spinal cord and the affected vertebrae. Epidural steroid injections offer pain relief, but also a reduction in inflammation that may be a contributing factor to your chronic pain conditions.

Epidural steroid injections are a viable alternative to back surgery in candidates.

How long does it take for epidural steroid injections to take effect?


Our doctor may use an imaging test before your injection appointment, this may include an MRI, a CT Scan or an X-ray. This is to show where your problem nerves are, and once finding the correct problem area, the doctor will inject a numbing medication into the skin where you will have the steroid injection to help. The appointment overall will take on average 10 to 15 minutes; however, we may ask that you wait around for another 20 to 30 minutes after the injection as a safety precaution. This is due to your lower body or legs feeling heavy or numb immediately after. Some patients may be able to walk, but be careful as you can easily lose your balance in this state.

Many of our patients may feel pain relief immediately after their injection appointment; however, this is temporary. The epidural steroid injection for spondylolysis won't start to work until a few days after, usually around 1 to 5 days. We ask you take this time to go slow, and do less than normal to help your body relax and have the epidural steroid injection time to start to activate. Once your pain starts to become better, you can start back to normal activities and even start physical therapy.

Follow-up after your epidural steroid injection appointment is key to your treatment as well as your safety. Continue following your doctor's instructions and making all follow-up appointments. If you have any problems arise, make sure to call us immediately so we are able to help.

How long does epidural steroid injections last?


It is difficult to estimate how each individuals pain relief will last after an epidural steroid injection, as there are multiple factors that can cause it to be shorter relief than others; generally speaking, most patients find pain relief from their spondylolysis for several weeks and up to one year after the first initial injection. Depending on your circumstances, and what the doctor recommends based off your medical information, a patient can have up to three repeated injections, each two weeks part and this should offer a gradual but incremental improvement to your pain. After this, it is advised and highly recommended that a patient wait for 6 months up to 1 year before getting anymore epidural steroid injections for their spondylolysis.

Where can I get Epidural Steroid Injection for Spondylolysis?


OmniSpine Pain Management specializes in epidural steroid injections for your spondylolysis pain. Our experienced and knowledgeable doctor is board-certified in Physical Medicine and Rehabilitation and is also a fellowship-trained interventional spine and pain management physician. Dr. Morchower understands each patient offers unique pain issues and his experience and knowledge offers his patients the best options for their treatment while educating them on their chronic pain. OmniSpine Pain Management has convenient locations to choose from Mesquite, and Frisco Texas. Contact us today to book your consultation appointment! We serve patients from Mesquite TX, Frisco TX, Desoto TX, Dallas TX, Plano TX, Garland TX, Forney TX, Cedar Hill TX, and Denton TX.