Herniated Disc Lower Back Treatment Q&A
Are you feeling pain in your lower back or neck? Noticing the pain continues through your arms or legs on one side? Contact OmniSpine pain management today to get evaluated for a herniated disc.

Dr. Andrew Morchower

is here to help you feel pain free faster. For more information, Contact us today or book an appointment online. Visit us at a location near you in Mesquite, TX, and Frisco, TX.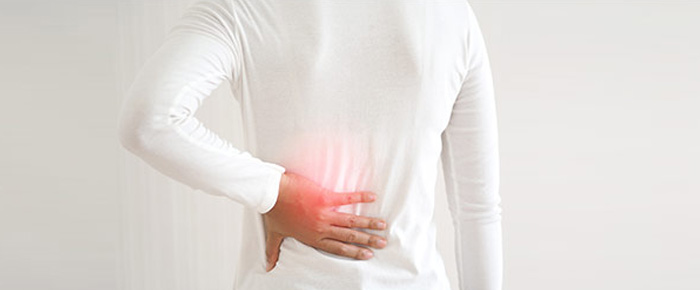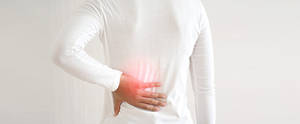 Table of Contents:
What does a herniated disc feel like in the lower back?
Can a herniated disc heal on its own?
How serious is a herniated disc in the lower back?
Who can get a herniated disc?
What does a herniated disc feel like in the lower back?


The body is incredibly made, your spine specifically. It has 24 movable bones called vertebrae. The lower back area of your spine bears most of the weight of your body. With 5 lumbar vertebrae, they are separated by cushiony pillows called discs. These discs act as shock absorbers to help prevent the vertebrae from rubbing together. The outer portion of the ring is called the annulus. The annulus has fibrous bands that attach between the bodies each individual vertebra. Your spinal cord and the nerves act as a telephone, which allowing it to transmit impulses to travel back and forth between your brain and the body to relay sensations and control movement throughout.

A herniated disc happens when the gel-like center of a disc ruptures through a weak area in the tough outer wall. Your back or leg can have a lot of pain from mild to severe, numbness or tingling may also result when the disc material touches or pushes a spinal nerve. The pain you may experience from a herniated disc is a result of spinal nerve inflammation and swelling caused by the pressure of the herniated disc.

Can a herniated disc heal on its own?


Over time, and with patience the herniation can shrink and you may experience partial or even complete pain relief. In most cases of lower back pain or leg pain, the herniation can resolve on its own within about 6 weeks or so. However, if you want pain relief faster, seeking medical treatment through a medical professional like a physical therapist or pain management doctor is always helpful. Physical therapists or pain management doctors are able to help find the source of pain, and work with you to customize an individual plan to help strengthen your muscles to relieve the pain and teach you how to stay strong to help stop herniated discs from happening in the future.

How serious is a herniated disc in the lower back?


If left untreated, a severe slipped disc or herniated disc can lead to permanent nerve damage. However rare, a herniated disc can even cut off nerve impulses to the cauda equina nerve in the lower back and legs. While these are rare, it is best for you to get diagnosed and treated as soon as possible after experiencing the following symptoms of a herniated disc:

• Pain and numbness
• Pain that continues to your arms or legs
• Pain that worsens at night while relaxing or with certain movements
• Pain that worsens after standing or sitting for longer periods
• Pain when walking short distances
• Unexplained muscle weakness
• Tingling, aching or burning sensations in the affected area (like the back or neck)

Who can get a herniated disc?


Herniated discs can easily happen due to an injury from improper lifting or it can occur spontaneously. Aging also plays an important role, as you age, your discs naturally start to dry out and become harder. The tough fibrous outer wall of the disc may also start to weaken. Due to this, the nucleus may bulge or rupture through a tear in the disc wall, causing pain when it touches the nerve.

Herniated discs are very common in people from their 30's to 40's and older. These age ranges are slightly more at risk if they are involved in strenuous physical activity. Lumbar disc herniation is the most common cause of lower back pain associated with leg pain, and more often than neck disc herniation.

If you have any of the listed signs or symptoms of disc herniation, contact OmniSpine Pain Management today. Dr. Morchower specializes in pain management for herniated discs and can examine, diagnose and create a customized pain management plan for you to help you feel pain free again. With three locations to choose from in Frisco/Plano, and Mesquite we are conveniently located. OmniSpine Pain Management Centers are open Monday to Friday from 8:00 AM to 5:00 PM. We serve patients from Mesquite TX, Frisco TX, Desoto TX, Dallas TX, Plano TX, Garland TX, Forney TX, Cedar Hill TX, and Denton TX.