Orthopedic Clinic in Mesquite, TX
Orthopedic clinics have many benefits such as specialized care, comprehensive services, injury management, chronic condition management, surgical expertise, rehabilitation, therapy and preventive care. OmniSpine Pain Management is an orthopedic clinic with a top doctor near you. Please contact us today or book an appointment. Visit our clinic at 

1102 N. Galloway Ave. Mesquite, TX 75149

.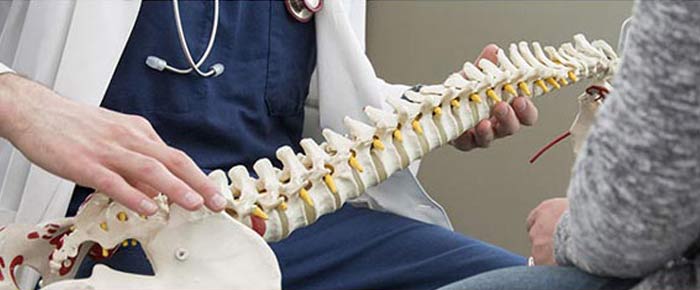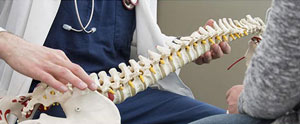 Table of Contents:
Why would you see an orthopedic doctor?
What should I tell my orthopedic doctor?
What will an orthopedic doctor do?
Where is your orthopedic clinic in Mesquite, TX?
For chronic pain and chronic conditions, come see a proper professional at an orthopedic clinic. You shouldn't have to live with pain or conditions that affect your daily life, and you can find relief here at OmniSpine Pain Management.
We provide advanced diagnostic services to help us determine the underlying cause of your pain, and we offer a variety of noninvasive and minimally invasive procedures to treat the cause, not just the symptoms. Come see us at our orthopedic clinic in Mesquite, TX if you are suffering from any chronic pain or condition. Our orthopedic professionals can help you for as long as you need assistance with your pain.
Why would you see an orthopedic doctor?


An orthopedic doctor is especially qualified to diagnose and treat chronic conditions that are often the cause of a patient's pain. This type of doctor specializes in musculoskeletal health and pain management, so you'll be in good hands with one of these professionals.

Some patients have tried medications and other pain management methods that haven't worked for them. Some other patients have difficulty using a joint in everyday activities, like carrying grocery bags. All of these patients have a few things in common: they are suffering from chronic pain, the pain is affecting their lives, and they should see an orthopedic doctor.

What should I tell my orthopedic doctor?


This is a great question. The more you can tell an orthopedic doctor about your problem, the better. During an initial consultation, you should describe the pain and symptoms you've been having, and how they have been affecting your life. You should also discuss any chronic conditions you have experienced, either currently or in the past. In addition to this, be sure to mention:

• When you tend to experience pain, such as after resting or lifting
• Whether your pain is persistent
• Whether you have experienced a recent injury that could be causing your pain
• Where in your body you experience any limited range of motion
• And any other topics relevant to your pain or condition

What will an orthopedic doctor do?


The primary goal of an orthopedic doctor is to understand and treat the cause of your pain so you can get back to a regular, active lifestyle. The doctor will ask you a number of questions to help him or her understand the issue. The doctor will also look at your medical history, as well as your history of chronic pain, if applicable.

Near the end of your consultation, the doctor will suggest diagnostic services to help determine the cause of your pain and what the underlying chronic condition is. Some of the tests the doctor might suggest include nerve conduction (NCV) studies, discograms, and others.

Once the doctor understands what is causing your pain and what condition you have, the doctor can provide the appropriate treatment, such as:

• Physical therapy
• Trigger point injections
• Stem cell therapy
• Spinal stimulation
• Chiropractic services
• PRP therapy
• Acupuncture
• Nerve blocks
• Medications
• Or other treatments

Where is your orthopedic clinic in Mesquite, TX?


OmniSpine Pain Management is located at 1102 N. Galloway Ave. Mesquite, TX 75149. We're open during regular work hours, so you can contact us during these hours. During this initial consultation, we'll discuss your symptoms, condition, medical history, and any other topics related to your pain and lifestyle. Soon after that, we'll have you on the right path toward pain management and treatment.

We look forward to meeting you here at OmniSpine Pain Management! We invite you in for a simple consultation with us! You can call us today for neck pain relief that works! Book your appointment with us online or visit our clinic. We Serve Patients From Mesquite TX, Balch Springs TX, Sunnyvale TX, Seagoville TX, and Garland TX.