Pain Management Doctor Accepting New Patients
If you are experiencing pain and looking for help from a pain management doctor that is accepting new patients, OmniSpine Pain Management is the clinic for you! Our pain management doctors specialize in the evaluation, diagnosis, and treatment of acute and chronic pain. Our clinics are located in

Frisco, TX

, and

Mesquite, TX

. For more information, Contact us today or book an appointment online.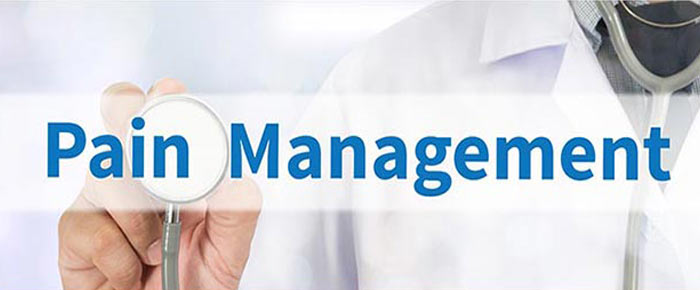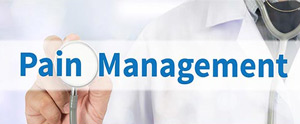 Table of Contents:
What conditions qualify for pain management?
When should I see a pain management doctor?
Are referrals needed for pain management?
How can I find a pain management accepting new patients near me?
What conditions qualify for pain management?


The great thing about pain management, is it can help with so many different conditions, even a few you might not have thought about. Pain is subjected to one of three categories when brought up to pain management doctors, first is in relation to direct tissue injury, an example would be arthritis. Second category is focused on pain in relation to nerve injury, or a disease found in the nervous system, an example of which would be a stroke. Finally, the third focuses on pain which is treatable by a doctor specializing in pain management, but has a mix of tissue and nerve injury, like back pain.

A few common conditions that can be treated by a pain management doctor include:

• Osteoarthritis
• Rheumatoid arthritis
• Stroke
• Multiple sclerosis
• Spinal cord injury
• Neuropathy
• Neck pain
• Back pain
• Cancer

When should I see a pain management doctor?


Many believe they can manage the pain on their own at home with at home remedies or just suffer until it goes away, but often than not, it gets worse. This is why it is in your best interest to visit a pain management doctor, as they have the knowledge and experience to provide a much more appropriate treatment plan and pain management solution for your pain than what you would find from over-the-counter pain relievers or devices for stretching and massage.

Signs that it's definitely time to go visit a pain management doctor for your pain:

• Persistent pain that has lasted longer than three months
• Your primary care physician, orthopedist, or medical surgeon have run out of temporary options and treatment plans to help
• The source of pain has not been identified
• You are unable to participate in activities due to the pain
• Your mood and mental wellbeing are taking a toll due to the pain
• Dealing with unrelenting joint pain, back pain, neck pain or nerve pain

Even if you have been told before that there are no options for you to help relieve your pain or the only solution is surgery, then a visit to OmniSpine Pain Management is a must, as Dr. Morchower can provide more insight into your situation with the professional medical background and knowledge he provides on pain management that other medical professional may not.


Are referrals needed for pain management?


Referrals to Dr. Morchower at OmniSpine Pain Management are not needed. Dr. Morchower is accepting new patients into his clinics located in Frisco/Plano TX, Mesquite TX, and DeSoto TX. Contact one of our clinics today to set up an appointment or simply book an appointment online through our easy-to-use online scheduling app.

How can I find a pain management accepting new patients near me?


One of the easiest ways to find out if a pain management clinic is accepting new patients is to use a smart phone, laptop or computer and search via a search engine for a pain management clinic near you that is accepting new patients.  Try different ways of asking the question as well to get more than one clinic popping up. From there you can review their website, their reviews, look at their hours and where they are located, and finally call to see if their pain management doctor is still accepting new patients. More often than not, they are.

You can also ask your close friends or family members if they know of any good pain management clinics or doctors that may be accepting new patients.

However, if you want top quality medical care for your pain needs and you are looking for a doctor that provides some of the best for pain management treatment, we welcome you to call us today or visit us at a location near you in Mesquite, and Frisco Texas. We serve patients from Dallas TX, Frisco TX, Mesquite TX, Plano TX, Garland TX, Forney TX, Cedar Hill TX, Denton TX, and surrounding areas.