Pain Management Doctor in Mesquite, TX
At OmniSpine Pain Management Clinic, Our pain doctors and medical staff are dedicated to providing our patients with the highest level of quality pain care. Get pain relief today. We specialize in chronic to acute pain management treatments for herniated disc, neck, joint, spine, knee, back pain and much more! Contact now to schedule an appointment or 

request an appointment online

. Visit our clinic at 1102 N. Galloway Ave. Mesquite, TX 75149.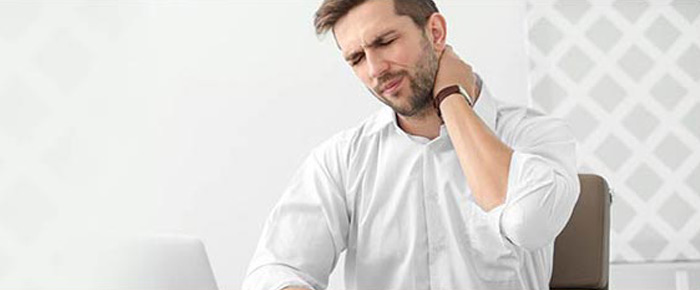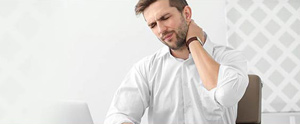 Table of Contents:
Who can benefit from a pain management program?
Is surgery my only option?
What if I need to work with another specialist?
For patients in the Mesquite, TX area, OmniSpine Pain Management offers important treatment options for those who suffer from chronic pain. For those who struggle to make it through the day with persistent pain in their joints, back, or other parts of their body, we want you to know that there are effective therapeutic techniques available that will address the root cause of your pain symptoms and help you truly heal, so you can move forward with your life in a positive way.
Who can benefit from a pain management program?


Anyone who has struggled with pain on a daily basis can benefit from a targeted treatment plan designed to treat their pain. Chronic pain is pain that lasts for 12 weeks or more, but many of our patients have struggled with discomfort and inflammation for months or even years. A personalized pain management program will address your pain symptoms as well as the underlying reason you are experiencing discomfort, so you can repair your body from within and achieve long-term relief from your pain. If you have been struggling to ignore your symptoms or find yourself relying on pain medication more than you would like, the experienced pain management doctors at OmniSpine can help you learn more about the transformative treatment options that are available today.

Is surgery my only option?


At OmniSpine Pain Management, we believe that many patients can benefit from minimally invasive treatment options that can help their bodies repair damaged tissue without surgical intervention. Interventional procedures can help reduce or eliminate chronic pain in the spine, neck, and joints, and help our patients enjoy a life free from pain without the intrusion or life interruption of invasive surgical procedures. In fact, nearly all patients, even those with chronic spine conditions, do not require surgery in order to move forward from their chronic pain. We provide our patients with access to cutting-edge therapies and proven techniques that can provide long-term beneficial results.

What if I need to work with another specialist?


The experienced staff at OmniSpine Pain Management understands that there are many facets to your pain treatment. Dr. Andrew Morchower's approach to pain management includes the ability to communicate with other specialists to ensure you receive the highest quality of care and that every aspect of your treatment program works together to provide you with the best possible results. We have worked with physical therapists, neurosurgeons, and chiropractors on an ongoing basis to help optimize the treatment our patients receive, so they can move more fluidly and reduce their daily pain. Our ultimate goal is to help our patients free themselves from the confines of their chronic pain symptoms, so they can enjoy their lives to the fullest every day. This dedication means we are happy to work with other doctors to coordinate effective, targeted care that can change your life.

If you or a loved one are looking for an exceptional pain management doctor in Mesquite, TX, contact OmniSpine Pain Management to schedule a consultation with Dr. Morchower. He is a board-certified physician who has specialized in pain management techniques and is devoted to helping every single patient he treats achieve freedom from chronic pain for a better, healthier life.

If you need help with neck pain, Contact our clinic at 1102 N. Galloway Ave. Mesquite, TX 75149. We Serve Patients From Mesquite TX, Balch Springs TX, Sunnyvale TX, Seagoville TX, and Garland TX.