Spinal Stenosis Treatment Specialist in Mesquite, TX
If you are experiencing spinal stenosis, our expert physicians can help at OmniSpine Pain Management! Some common symptoms of spinal stenosis include pain in the back, burning pain in leg, loss of sensation in the feet, and muscle weakness. For more information, Please 

contact us

 today or book an 

appointment

. Visit our clinic at 

1102 N. Galloway Ave. Mesquite, TX 75149

.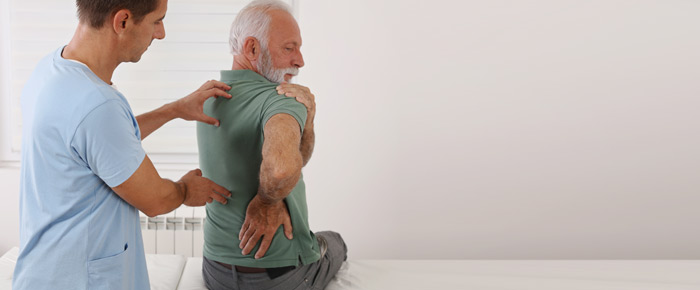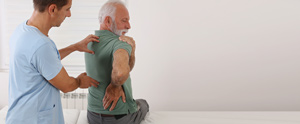 Table of Contents:
What is the best treatment for spinal stenosis?
Is spinal stenosis a serious condition?
Who should I go see for treatment of spinal stenosis?
If you think a compressed spinal cord sounds uncomfortable, you would be right! Spinal stenosis involves a narrowing of the spaces within your spine, causing a pinching sensation in the spinal cord. Whether you are experiencing mild or severe pain from spinal stenosis, it is important to see a specialist when dealing with this disease! At OmniSpine Pain Management, our board-certified physicians would be more than happy to evaluate and treat your spinal stenosis so that you can find effective and lasting relief!
What is the best treatment for spinal stenosis?


There are several different spinal stenosis treatments that can be highly effective depending on the person's overall condition, the severity of their spinal stenosis, and if they take any medication or have any other underlying condition. In theory, the best treatment for spinal stenosis does not require surgery or addictive pain medication while still providing significant pain relief and improvements to the individual's condition. While results may vary with each treatment method, some examples of treatments that consistently meet that criteria for spinal stenosis include the following:

• Epidural steroid injections (ESIs)
• Minimally invasive lumbar decompression (MILD) therapy
• Nerve blocks
• Radiofrequency ablation (RFA)
• Spinal cord stimulation

At OmniSpine Pain Management, our board-certified physicians can expertly and safely provide any of the above treatments for spinal stenosis! Moreover, after a thorough evaluation of your condition, medical history, and personal treatment preferences, we can determine which treatment option is likely to work best for you with great accuracy!

Is Spinal stenosis a serious condition?


The seriousness of spinal stenosis varies from person to person! As such, some individuals with spinal stenosis may not experience any symptoms, while others can experience debilitating pain. Spinal stenosis typically worsens over time at a gradual rate. If you are beginning to notice signs of spinal stenosis, it is essential to talk to your primary care doctor about getting a referral to see a specialist for proper spinal stenosis evaluation, diagnosis, and treatment. If you do not have a primary care provider, insurance plan, or do not require a referral, you can also get in touch with one of our board-certified spinal stenosis specialists at OmniSpine Pain Management for expert spinal stenosis treatment!

Who should I go see for treatment of spinal stenosis?


While it may be helpful to initially see your primary care provider if you are concerned that you might have spinal stenosis, it is best to see a board-certified physician who specializes in treating and managing chronic pain conditions, such as spinal stenosis, when it comes to the actual treatment of spinal stenosis.

At OmniSpine Pain Management, our medical director, Dr. Andrew H. Morchower, MD, MPH, is board-certified in Physical Medicine and Rehabilitation, with fellowship-training in interventional spine and pain management. As such, Dr. Morchower is not only fully qualified to treat spinal stenosis, but his background and training enable him to also provides a unique approach to pain management and spinal stenosis treatment, in particular! With his experience, Dr. Morchower can facilitate comprehensive treatment with physical therapy, chiropractic care, spinal surgery, or neurosurgery, in addition to the diverse range of services we provide at OmniSpine Pain Management to provide you with a treatment plan that is personalized to your needs.

We extend a friendly welcome to OmniSpine Pain Management if you require spinal stenosis treatment in the areas of Desoto, Frisco, or Mesquite, Texas! For an appointment, please feel free to schedule an appointment through our website or call us at the location nearest you.

If you need help with pain, Contact our clinic at 1102 N. Galloway Ave. Mesquite, TX 75149. We Serve Patients From Mesquite TX, Balch Springs TX, Sunnyvale TX, Seagoville TX, and Garland TX.