Spine Compression Fractures Pain Specialist Q&A
OmniSpine pain management has the professional expertise to help you address compression fracture pain issues. For more information,

contact us

or

book an appointment

for your compression fractures. Our clinics are located in

Frisco TX

, and

Mesquite TX

.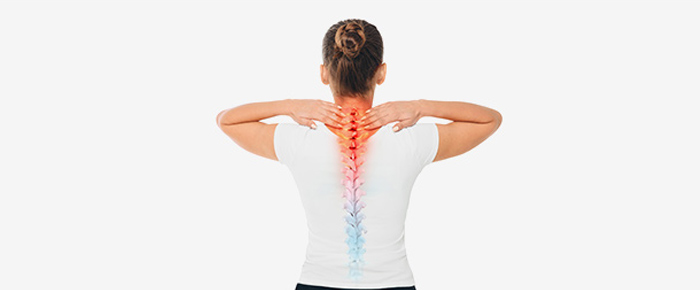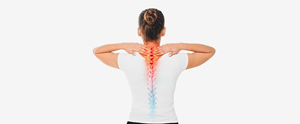 Table of Contents:
What is a spinal compression fracture?
What causes spinal compression fracture?
Can I prevent spinal compression fractures?
What are my options to treat spinal compression fracture pain?
What is a spinal compression fracture?

Compression fractures are little breaks in the vertebrae. The vertebrae are the bones that make up the spine and are a series of bones that sit on top of each other. The spine supports the weight of your upper body, allows you to move in many ways and it protects your spinal cord. Moreover, weight and stressors push on the vertebrae and can cause them to collapse. The compression can cause pieces of the vertebrae to push against the spinal cord and the nerves which can cause damage to them.

Compression fractures happen in the thoracic, or the middle part of the spine most of the time. They can be caused by trauma, like a car crash, or from conditions like osteoporosis or tumors. Compression fractures are quite common. It is estimated that almost 1 million of these fractures occur each year in the United States. These are more common in women over 50 who deal with osteoporosis. The estimates indicate that 1 in 4 women over 50 has one or more compression fractures. Almost half of the people over 80 have had a compression fracture.

Compression fractures can happen to anyone, but they are more common in women over the age of 50. As the bones weaken with age or due to conditions like osteoporosis, they can break more easily. These breaks can cause damage to the spinal cord or cause the spinal column to collapse. Treatments for compression fractures can be rest, braces, medication, and minimally invasive procedures.
What causes spinal compression fracture?

The biggest cause of compression fractures is osteoporosis. The bones weaken with age and the middle and lower vertebrae will become flatter and narrower. The weakness in the bones makes them more brittle and prone to fracture. In case of moderate osteoporosis, fractures can be associated with falls or accidents.

In case of severe osteoporosis, fractures can happen from routine actions, like sneezing, coughing, or even getting out of a car. In addition, younger people without osteoporosis can get compression fractures from accidents or even cancer. Most importantly, cancerous tumors that spread to the spine can weaken the vertebrae.
Can I prevent spinal compression fractures?

No, you may not be able to. Life can bring about all kinds of things that cause compression features. Accidents can happen and there is little we can do to prevent them, sometimes. There are things that you can do to minimize the chances of getting compression fractures.

Take a healthy diet that has plenty of calcium and vitamin D to keep your bones strong and your chronic pain management easier. Avoid excessive alcohol consumption. If you smoke, consider quitting. Nicotine weakens the bones and can cause cancer. Get regular checkups of your spine. If you are given medication to treat osteoporosis, remember to take it.
What are my options to treat spinal compression fracture pain?

There is a wide variety of treatments available for treating compression fractures and the pain associated with them. Most often the treatment for compression fractures centers around relieving the pain and stabilizing the bones of the spine. This will depend on how severe the fracture is and your overall health.

Treatments can include:

• Medication for pain relief: These might be over-the-counter medications, or they may be something that the doctor prescribes.
• Braces and chiropractic care can be effective in helping to support the vertebrae. This can bring pain relief as it reduces the pressure on the spine and limits movement that can cause more pain.
• Medications that can strengthen the bones may be prescribed. Some medications can slow bone loss to help prevent future fractures.
• Minimally invasive surgical procedures may be done to relieve pain, stabilize bones and improve mobility.

OmniSpine Pain Management has many options to help you deal with compression fractures. The competent and friendly staff can assist you in finding the right treatment.  Call us or book an appointment for your compression fracture issues. Visit us at a location near you in Mesquite, and Frisco Texas. We serve patients from Dallas TX, Frisco TX, Mesquite TX, Plano TX, Garland TX, Forney TX, Cedar Hill TX, Denton TX, and surrounding areas.