Spondylosis Treatment Specialist Serving DFW, Frisco and Mesquite TX
Are you dealing with back or neck pain? Not sure if it's just common neck and back pain, or if it's something else? Contact

Dr. Morchower

at OmniSpine Pain Management to learn more about this treatment option and if it may be for you. Our clinics are located in

Frisco, TX

, and

Mesquite, TX

. For more information, contact us today or book an appointment online.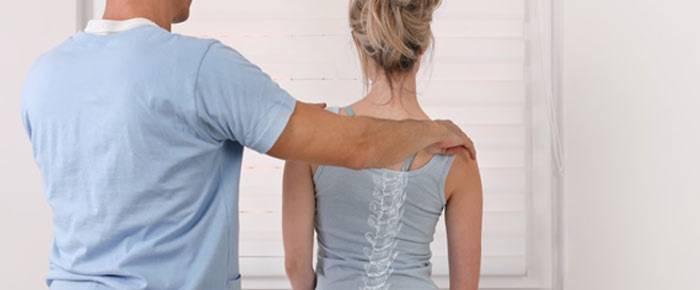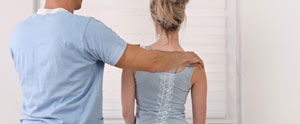 Table of Contents:
What is spondylosis?
What causes spondylosis?
What are the symptoms of spondylosis?
Where can I get treated for spondylosis?
What is Spondylosis?


Spondylosis is a form of back pain, more specifically arthritis. You know of arthritis commonly happening in your hands and knees, but you can also have an arthritis flare-up in your spine as well. Spondylosis is commonly described as a general degeneration of the spine, which can occur in the joints, discs, and bones in the spine as we get older.

Arthritis is an umbrella term that covers more than 100 different conditions that cause painful joints, and spondylosis happens to fall into this category. Osteoarthritis which is exactly what spondylosis is the most common type of arthritis for individuals to be diagnosed with.

What causes Spondylosis?


Spondylosis is commonly known to be caused by aging, genetic predispositions and many injuries which can increase the patient's risk of developing spinal osteoarthritis, aside from these the cause of developing spondylosis may include these common risk factors:

• Age
• Overweight or obese
• Sedentary lifestyle (little to no exercise)
• Smoking
• Certain conditions including diabetes, psoriasis, gout, tuberculosis, irritable bowel syndrome, and Lyme disease
• Overuse or high-impact activities as well as repeat occupational trauma

To be able to diagnose spondylosis, a doctor will need to conduct a physical as well as a neurological exam to look closely at the patient's spine as well as their range of motion while they bend forward, backward, and side-to-side.

From here, the doctor will note the shape of the patient's spine, including any curvatures that they deem abnormal, and will feel the spine to detect any tender areas, muscle tightness, spasms, bumps, or areas of inflammation.

Your doctor will assess your pain level, along with any symptoms you may have mentioned or that they had found and any exams they felt necessary including x-rays to detect bone spurs or loss of disc height, which can be a leading cause of degenerative disc disease.

What are the symptoms of Spondylosis?


Some of the most common symptoms that we often see when a patient is dealing with spondylosis include:

• Stiffness

Stiffness often occurs to patients when they have longer periods of inactivity or rest, this could be from waking up in the morning or after a nap, or from sitting at your desk working for a long period of time.

• Paresthesia

Abnormal sensations can develop with spondylosis, some of these may include numbness or tingling.

• Limited motion

Many complain of having a limited range of motion in the affected joints within their spine.

• Pain

Many individuals commonly deal with the pain that often radiates down into the shoulders, arm, and hand, which can result from either a bulging or herniated disc that has pinched or impinged a spinal nerve.

While we have gone over how spondylosis can affect the joints anywhere along the spine, it is more commonly known to affect the neck and lower back. The neck is quite common due to supporting the head's weight throughout a wide range of movements it does on the regular, while the lower back is also at risk because it manages and distributes most of the individual's body weight and related structural stresses.

Where can I get treated for Spondylosis?


Dr. Morchower at OmniSpine Pain Management offers treatment for Spondylosis. He utilizes a wide range of minimally invasive techniques and musculoskeletal ultrasound to help relieve any pain his patients may be feeling. If you are looking for treatment for Spondylosis, Dr. Morchower has three OmniSpine Pain Management locations to choose from in Frisco/Plano TX, Mesquite TX, and DeSoto TX. If you have any questions about spondylosis or if you are dealing with similar symptoms that may be connected to spondylosis, contact us today or simply book an appointment online to consult with Dr. Morchower about your symptoms so we can help you find relief sooner. For more information contact us today or visit us at a location near you in Mesquite TX, and Frisco TX. We serve patients from Dallas TX, Frisco TX, Mesquite TX, Plano TX, Garland TX, Forney TX, Cedar Hill TX, Denton TX, and surrounding areas.