Steroid Injections Specialist Serving DFW, Frisco and Mesquite TX
Steroid injections are anti-inflammatory medications used to treat a variety of ailments. They can be used to manage conditions such as joint pain, arthritis, sciatica, and inflammatory bowel illness. At Omnispine Pain Management we offer steroid injections to treat different painful areas of the body. For more information,

contact us

or book an appointment online. We have convenient locations to serve you in Frisco TX and Mesquite TX.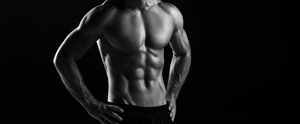 Table of Contents:
Who are good candidates for steroid injections?
Benefits of steroid injections
Potential risks of steroid injections
Types of steroid injections
Steroid injections are a common method of treatment used to treat painful areas of the body. They can relieve pain and inflammation caused by chronic conditions such as rheumatoid arthritis, gouty arthritis, or other inflammatory conditions. Steroids injections can also be injected into inflamed joints, swollen bursae, or around tendons near the shoulder, elbow, hip, knee, hand, or wrist as part of the treatment for tendonitis.
Who are Good Candidates for Steroid Injections?


Those who suffer from chronic or acute pain in an area of the body caused by inflammation can often benefit from a steroid injection. Steroid injections are often considered when first line therapies such as physical therapy and oral medications have not completely resolved the pain or extra pain relief is needed to tolerate physical therapy.

However, steroid injections are not for everyone and here at OmniSpine and Pain Management, each patient's situation is carefully evaluated for whether or not steroid injections or another form of treatment will be in their best interest. Steroid injections should never be injected into an infected joint or other area of the body. For joints that are already severely damaged from chronic injury or degenerative disease, steroid injections are not likely to provide any additional benefit. Those with blood clotting disorders and on blood thinners, may experience more bleeding around the site of the injection, therefore additional caution is taken but steroid injections are not contraindicated.

Benefits of Steroid Injections


Steroid injections not only help alleviate pain but they reduce inflammation that may be hampering the healing and recovery process. Using steroid injections as part of a multifaceted treatment program, many individuals are more able to tolerate physical therapy and progress in the stretching and strengthening of their problem areas. With the use of steroid injections, they are also less likely to depend on oral medications, including other steroids and narcotic or non-steroidal anti-inflammatory medications that carry other risks and side effects. By decreasing the inflammation affecting a joint, steroid injections can also assist in preserving joint structure and function.

Potential Risks of Steroid Injections


If steroid injections are given too frequently, more than once every three or four months, there is an increased risk of weakening tissues in the treated area. Like with most treatments the risk of infection, allergic reaction, and local bleeding are possible. With steroid injections additional risks of tendon rupture or skin discoloration are also possible although infrequent.

Types of Steroid Injections


The following are specific types of injections that often use steroids as the main form of pain relief.

• Epidural Steroid injections: Epidural steroid injection are performed in the back or neck in to relieve pain affecting the back and legs or the neck and arms or hands.
• Facet Joint Injections: Injections into the facet joints of the spine, which assist with movement of the spine, provide relief of neck and back pain
• Lumbar Sympathetic Block Injections: Lumbar sympathetic nerve blocks are used to relieve leg pain that is thought to be caused by complex regional pain syndrome type I (a.k.a. CRPS I).
• Celiac Plexus Block: A celiac plexus block is used to relieve pain in patients with cancer of the pancreas or other chronic abdominal pains.
• Stellate Ganglion Block: Stellate ganglion blocks are injections that can serve to aid in the diagnosis of complex regional pain syndrome of the arm or hand or for treatment of pain in that area. They are also used to help to improve blood flow in certain conditions that result in poor circulation of the arms or hands.

At OmniSpine Pain Management, Dr. Andrew H. Morchower, M.D., M.P.H., and his dedicated team offer Steroid Injections. For more information, contact us or book an appointment online. We have convenient locations to serve you in Frisco TX and Mesquite TX. We serve clients from Dallas TX, Frisco TX, Mesquite TX, Plano TX, Garland TX, Irving TX, and surrounding areas.

*Individual Result May Vary*