Vertebral Compression Fractures (VCF) Specialist Q&A
Vertebral compression fractures (VCFs) happen when the bone block or vertebral body in the spine collapses, causing severe discomfort, deformity, and height loss. We are home to vertebral compression fracture specialists. Dr. Andrew H. Morchower, M.D., M.P.H., and his dedicated team at OmniSpine Pain Management are here to help you. For more information,

contact us

or book an appointment online. We have convenient locations to serve you in Frisco TX and Mesquite TX.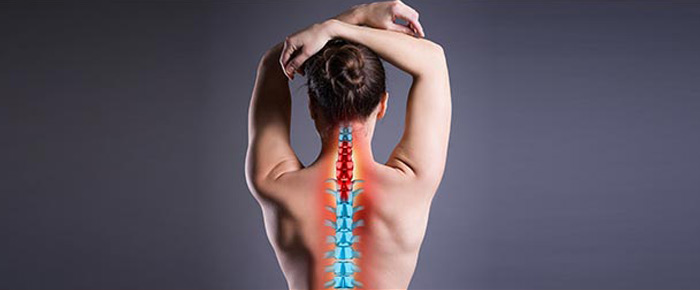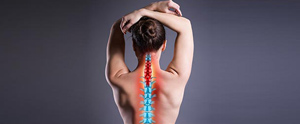 Table of Contents:
How serious is a vertebral compression fracture?
What is the treatment for compression fractures in the spine?
How long do compression fractures take to heal?
What causes vertebral compression fractures?
How serious is a vertebral compression fracture?

A vertebral compression fracture occurs, when the bony block or vertebral body collapses, causing severe pain, deformity, and loss of height. Most commonly, these fractures occur in the thoracic spine (the middle part of the spine), especially in the lower part. Vertebral compression fractures can be very serious and cause a variety of long-term consequences, including increased susceptibility to additional vertebral compression fractures in the future. If you suffer a vertebral compression fracture or have a condition such as osteoporosis that increases the likelihood of you doing so receiving prompt treatment is important.
What is the treatment for compression fractures in the spine?

The use of over-the-counter pain medications is often effective in relieving pain. Acetaminophen and nonsteroidal anti-inflammatory drugs (NSAIDs) are commonly prescribed. Medicines for nerve/bone pain and muscle relaxants are often prescribed. In the case of acute pain, opioids should only be used for a short period of time (1-2 weeks).

As with a cast on a leg fracture, back braces can provide external support to limit the motion of fractured vertebrae. In addition to reducing pain, rigid back braces limit spine-related motion greatly.

It is important to treat the fracture as soon as possible in order to minimize pain and risks, but it is also very important to prevent subsequent fractures. To stabilize or restore bone loss, your physician may prescribe bone-strengthening drugs known as bisphosphonates (e.g., Actonel, Boniva, Fosamax).

Two minimally invasive procedures, vertebroplasty, and kyphoplasty may be considered when conservative treatment options have failed. As a result of recent advances in spinal procedures, many cases no longer require invasive surgery.
How long do compression fractures take to heal?

Osteoporosis-related compression fractures usually become less painful with medicine and rest. It usually takes 3 months for them to heal. However, some can cause long-term problems. Osteoporosis medicines can prevent fractures in the future, but they cannot heal fractures that have already occurred. Osteoporosis should be treated before compression fractures develop.

It usually takes 8 weeks for compression fractures caused by injuries to heal. If surgery is required, it could take much longer. The outcome of compression fractures caused by cancer depends on the type of cancer and how well it responds to treatment.
What causes vertebral compression fractures?

VCFs can occur in people with severe osteoporosis (weak, brittle bones), such as stepping out of the shower, sneezing forcefully, or lifting a light object. Moderate osteoporosis usually requires increased force or trauma, such as falling down or lifting a heavy object, to cause a VCF. VCFs are the most frequently occurring fracture in patients with osteoporosis, affecting approximately 750,000 people each year. Approximately 25% of American postmenopausal women suffer from VCFs. According to estimates, 40% of women aged 80 and older suffer from this condition. Women are more likely to suffer from VCFs, but older men are also at risk.

There is a five-fold increase in the risk of suffering a second osteoporotic VCF in people who have already sustained one. There is a risk of additional VCFs occurring if a VCF is present with minor symptoms or no symptoms at all.

An accident, sports injury, or hard fall is the most common cause of a VCF in people with healthy spines. Metastatic tumors can be the cause in patients younger than 55 with no history of trauma or only minimal trauma. Many types of cancer spread through the spine's bones. There is a possibility that cancer will destroy part of the vertebra, weakening the bone until it collapses. OmniSpine Pain Management Clinics offers VCF treatment, so contact our team today through our website and let us help you on your journey to better health. For more information, call us today or request an appointment. You can find our clinics in Mesquite, and Frisco Texas. We serve patients from Mesquite TX, Frisco TX, Desoto TX, Dallas TX, Plano TX, Garland TX, Forney TX, Cedar Hill TX, and Denton TX.